The University of Nigeria, Nsukka NN MITT Course Portal. |Here is the online procedure for students on how to access the UNN MITT course online.
PROCESS FLOW ON HOW TO ACCESS THE MIIT COURSE ONLINE
Type in the address bar on your browser  www.unn.edu.ng as shown below.

2. Then press the enter key on your keyboard, the following screen will  appear.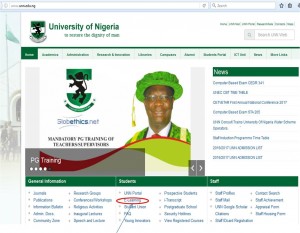 3. Click on "E-Learning, as shown above, the following screen will appear.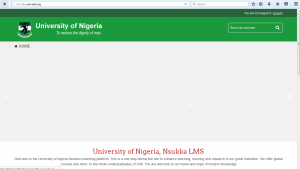 4. Scroll down to see a section of the screen that appears as below.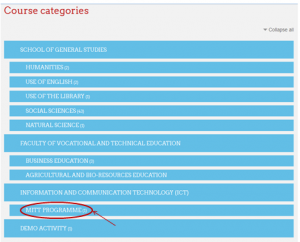 5. Click on "MITT PROGRAMME" as shown above to see the next screen

6.Click on drop down button, and select "ICT/MITT PROGRAMME" which will appear as below
7. Next step requires logging in as a student which requires student's details.
 Kindly click on DOWNLOAD to get the offline version
CONNECT WITH US: Like our Facebook Page, Follow Us On Twitter, AND also Subscribe to Our Feed. Stayed Blessed!
Tags: How to Access UNN MITT Course Online, UNN MITT Course, UNN MITT Course online, UNN MITT Course portal