Calls for Absa application 2022 | Eligible and Interested applicants should submit their application now before the closing date.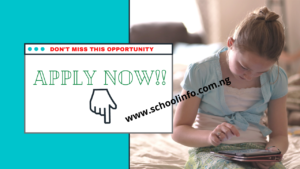 The Absa Africa Gen A Graduate Programme 2022 for young African Graduates
application form, requirements, eligibility, application guidelines, application deadline, how to apply, closing date, and other opportunities links for Nigerians is published here on Schoolinfo.com.ng as well as on the official application portal/website.
Application Instruction:
Don't forget that the Absa application is totally free of charge.
Don't send anyone money for this opportunity.
Beware of Fraudsters!!!!
Subscribe to our notification list with your email to receive the Latest Opportunities Update.
Details of Absa.
Absa is a truly African brand, inspired by the people we serve and committed to finding local solutions to uniquely local challenges and everything we do is focused on adding value. To this end, we offer all our clients across the continent a range of retail, business, corporate and investment, and wealth management solutions as well as ensure a positive impact in all the countries where we operate. We are Brave, Passionate, and ready – and committed to playing an active role in shaping Africa's future.
Absa is more than a banking institution. We understand that, in the 4th industrial revolution, it will be the collaboration of Africa's smartest, most driven people, working with advanced technology that will build the organization we aspire to become. And shape the world we want to live in.
This is where the GenA Grad Programme comes in. Absa is recruiting Africa's brightest young Science, Technology, Engineering and Maths graduates to join a new generation: we call them GenA. They are A+ achievers; those who are on their A-Game, who are proudly African. Those who are a perfect fit for Absa.
A new name for a new group of tomorrow's leaders.
If you'd like to be part of GenA; if you too have the vision of not just building your career, but also building your continent, we have a customised programme built for your talent and unique capabilities.
To get a taste of what it would be like to work at Absa, apply for the GenA Grad Programme now, and take your place.
Eligibility:
A postgraduate qualification (minimum NQF Level 8) obtained before January 2021 (with the exception of Computer Science, as these students do not need a postgraduate qualification)
Less than 24 months' permanent work experience (this excludes temporary work during full-time studies)
You must be a citizen of the country you are applying, or have the necessary permits and documents to prove you're eligible to work in that country (you will be required to upload these documents with your application)
Benefits
A structured development journey in the first year of employment
Permanent employment at Absa from day one, with a competitive package
Vehicle and home finance at staff rates
Reduced banking fees
Exclusive access to WorkIn Progress*: our global innovation hub
Bringing your solutions from the Human Quantum Computer to life
A dedicated Young Talent Team to support you
The opportunity to be a part of initiatives affecting real change in Africa
A strong support network of alumni
Access to a vast networking of opportunities in Africa
How to Apply: 
To apply for this scholarship, candidates should decide which career path suits their ambitions, then apply online with full academic results/transcripts and CV.
1. Online application
Applications are screened to ensure they meet our minimum academic requirements. How you approach and answer the application questions will also play a role in our selection process.
2. First round interview
As a quick way to get to know you, interviews will be done over the phone or face-to-face.
3. Psychometric assessment
An online assessment will be sent to you to complete.
4. Assessment centre
Depending on the business area you have been shortlisted for, you'll be invited for further assessments, which may include a variety of group exercises, role-plays, case studies and interviews.
Shaping Africa's future
Absa is committed to finding local solutions to uniquely local challenges and everything we do is focused on adding value and shaping Africa's future.
For More Information:
Visit the Official Webpage of the Absa Africa Gen A Grad Programme 2022
However, if you have any feelings regarding the Absa, Please kindly drop A COMMENT below and we will respond to it as soon as possible.
What's your take in this post? Please don't keep it to yourself;
BE SOCIAL BY SHARING THIS POST WITH OTHERS!
CONNECT WITH US: Like our Facebook Page, Follow Us On Twitter, AND also Subscribe to Our Feed. Stayed Blessed!
Tags: Absa Africa Gen A Graduate Programme, Absa Africa Gen A Graduate Programme Application 2022