Calls for Bosch Apprenticeship Program application 2022/2023 | Eligible and Interested applicants should submit their application now before the closing date.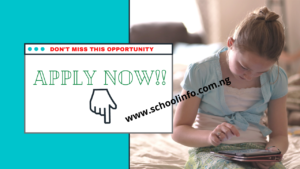 The Bosch Apprenticeship Program 2022 for young South Africans application form, requirements, eligibility, application guidelines, application deadline, how to apply, closing date, and other opportunities links for Nigerians is published here on Schoolinfo.com.ng as well as on the official application portal/website.
Application Instruction:
Don't forget that the Bosch application is totally free of charge.
Don't send anyone money for this opportunity.
Beware of Fraudsters!!!!
Subscribe to our notification list with your email to receive the Latest Opportunities Update.
Details of Bosch.
Corporate success at Bosch is determined by innovation capability and an edge in know-how. Accept with us the challenge of new tasks by your willingness to permanently learn something new.
Africa is a growing region in the Bosch Group. Bosch employs more than 2 000 associates in Africa and operates in the business sectors mobility; industry; consumer goods and energy and building technology.
Its head office for Southern Africa is located in Midrand, South Africa.
Job Description
Bosch has got an opportunity of three Apprenticeship available in the following areas: Diesel Fuel Injection (2 Vacancies), Auto Electrician (1 Vacancy)
Your responsibilities amongst others will include:
 To understand and successfully complete prescribed apprentice modules as per merSETA throughout the training period.
 Learning how to problem solve and troubleshoot.
 Adhere to the workshop rules and regulations at all times.
 Be willing to be mentored and trained by qualified artisan trainers.
 Take responsibility other training log book & ensure it is signed consistently by mentor
 Be willing to do both on and off the job training.
 Meet all minimum requirements to undergo trade test within the duration of 3 years.
 Learning and understanding the importance of health and safety within the workplace.
 Be prepared to maintain a Logbook over the duration of the Apprenticeship program.
 To maintain and accurately gather good housekeeping of the workplace.
 To act in a professional manner at all times.
 To perform any other duties appropriate to the role.
 To learn how to maintain workshop equipment and to keep it in good condition.
Experience
Your personal characteristics and skills:
 Willingness to learn.
 Ability to work well in a team.
 Attention to details & good conduct.
 Good communication skills
Qualifications
Good Matric results with Science and Maths (not mathematical literacy) as passed subjects.
 N2 Electrical/Mechanical is a prerequisite.
 The successful candidate/s will be offered a 36 months contract.
For More Information:
Visit the Official Webpage of the Bosch Apprenticeship Program 2022
However, if you have any feelings regarding the Bosch, Please kindly drop A COMMENT below and we will respond to it as soon as possible.
BE SOCIAL BY SHARING THIS POST WITH OTHERS!
CONNECT WITH US: Like our Facebook Page, Follow Us On Twitter, AND also Subscribe to Our Feed. Stayed Blessed!
Tags: Bosch Apprenticeship Program, Bosch Apprenticeship Program Application 2022