Calls for Cartier Women's Initiative Group application 2022/2023 | Eligible and Interested applicants should submit their application now before the closing date.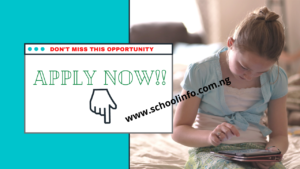 The Cartier Women's Initiative Awards 2023 for Innovative Women Entrepreneurs Worldwide application form, requirements, eligibility, application guidelines, application deadline, how to apply, closing date, and other opportunities links for Nigerians is published here on Schoolinfo.com.ng as well as on the official application portal/website.
Application Instruction:
Don't forget that the Cartier Women's Initiative Group application is totally free of charge.
Don't send anyone money for this opportunity.
Beware of Fraudsters!!!!
Subscribe to our notification list with your email to receive the Latest Opportunities Update.
Details of Cartier Women's Initiative Group.
Cartier Women's Initiative Awards 2023 : (US$ 100 000 prize & Scholarship to attend INSEAD Social Entrepreneurship Executive Education Programme )
The Cartier Women's Initiative is an annual international entrepreneurship program that aims to drive change by empowering women impact entrepreneurs. Founded in 2006, the program is open to women-run and women-owned businesses from any country and sector that aim to have a strong and sustainable social and/or environmental impact.
Eligibility criteria:
The Regional Awards of the Cartier Women's Initiative are looking for women-run and women-owned impact-driven businesses. Entrepreneurs across all sectors and geographies are encouraged to apply.
To be considered for the Regional Awards, the applicant and her business must meet the following eligibility criteria:
For-profit: The business should be designed to generate sufficient revenue to support its operations and return some level of profit to its owners. Non-profit enterprises are not eligible.
Early-stage: The business should have a proven business model and be in the initial phase of its development and growth (between 1 and 6 years of licensed/registered operations as of the date of application). This means that businesses applying to the 2023 edition must have been incorporated between June 2016 and June 2021.
Revenue generation: The business should be generating revenue from the sales of its products and/or services for at least 1 year as of the date of application. For businesses applying to the 2023 edition, this means that they need to have been generating revenue since June 2021. It is understood that a business that is generating revenue is not necessarily profitable in its first years of operations.
Fundraising: The business should not have raised more than US$2 million in dilutive funding. Dilutive funding is any kind of funding that requires you to give away a piece of your company, including not only future profits but possibly control. The Regional Awards cap the funds raised in order to ensure that the businesses selected fall within a similar range of development. Please note that businesses that have not raised any external funding are also welcome to apply.
Positive impact: The business should demonstrate that it has realized a strong positive impact in its industry and that it has the potential to realize even more impact down the road. It should contribute to at least one of the United Nations Sustainable Development Goals (SDGs)
Benefits
The fellows, representing the top three businesses from each of the nine regions, will receive:
FINANCIAL CAPITAL SUPPORT
• US$ 100,000 grant for each first-place awardee
• US$ 60,000 grant for each second-place awardee
• US$ 30,000 grant for each third-place awardee
HUMAN CAPITAL SUPPORT
Our fellowship program focuses on several key areas of human capital support for women impact entrepreneurs and offers a combination of 1:1 training and collective workshops.
• 1:1 training in financials, storytelling, impact measurement, etc.
• 1:1 advice sessions with subject matter experts in the Cartier Women's Initiative community
• Community peer learning sessions
• Online and in-person leadership communications and media training workshops
• Online knowledge sessions, group coaching, and in-person INSEAD Social Entrepreneurship Program and/or INSEAD Executive Education Program (pending admission based on INSEAD's eligibility criteria and selection process)
• 1:1 leadership capacity executive coaching by The Coaching Fellowship
SOCIAL CAPITAL SUPPORT
Throughout the program, we strive to highlight the social and environmental impact created by our fellows and bridge connections between women impact entrepreneurs and their supporters.
• International exposure & media visibility
• Access to an online & offline community of 500+ experts and peers
• Ongoing support for the development of the fellows' businesses
For More Information:
Visit the Official Webpage of the Cartier Women's Initiative Awards 2022
However, if you have any feelings regarding the Cartier Women's Initiative Group, Please kindly drop A COMMENT below and we will respond to it as soon as possible.
BE SOCIAL BY SHARING THIS POST WITH OTHERS!
CONNECT WITH US: Like our Facebook Page, Follow Us On Twitter, AND also Subscribe to Our Feed. Stayed Blessed!
Tags: Cartier Women's Initiative, Cartier Women's Initiative Awards, Cartier Women's Initiative Awards 2023 for Innovative Women Entrepreneurs Worldwide