Calls for CERN Online Summer Student Programme application 2021/2022 | Eligible and Interested applicants should submit their application now before the closing date.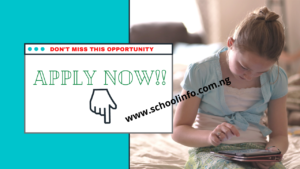 The CERN Online Summer Student Programme 2021/2022 (Member and Non-Member States) for International Students application form, requirements, eligibility, application guidelines, application deadline, how to apply, closing date, and other opportunities links for Nigerians is published here on Schoolinfo.com.ng as well as on the official application portal/website.
Application Instruction:
Don't forget that the CERN Online Summer Student Programme application is totally free of charge.
Don't send anyone money for this opportunity.
Beware of Fraudsters!!!!
Subscribe to our notification list with your email to receive the Latest Opportunities Update.
Details of CERN Online Summer Student Programme.
About the Award: Over a period of up to three months, you will work on an advanced technical project as part of an experimental, engineering or computing team.
During this unique and exciting time, you can attend a series of online lectures specially prepared for you where experts and scientists from around the world share their knowledge about a wide range of topics in the fields of theoretical and experimental particle physics, engineering and computing. Find out more on the Summer Student information page. A short report on your work project will be expected at the end of your online internship.
Type: Internship
Eligibility: In order to qualify for a place on the programme you will need to meet the following requirements:
You are a Bachelor or Master student (not PhD) in Physics, Engineering, Computer Science or Mathematics and should have completed, by the European Summer 2021, at least three years of full-time studies at university level.
You will remain registered as a student during your online studentship with CERN. If you expect to graduate during European summer 2021 (as of May), you are also eligible to apply.
You have not worked at CERN before with any other status (Technical Student, Trainee, User or other status) for more than 3 months and you have not previously been a Summer Student at CERN (please note that exceptionally, students who took part in the 2020 online learning initiative are eligible to apply).
You have a good knowledge of English; knowledge of French would be an advantage.
However, if you have any feelings regarding the CERN Online Summer Student Programme, Please kindly drop A COMMENT below and we will respond to it as soon as possible.
BE SOCIAL BY SHARING THIS POST WITH OTHERS!
CONNECT WITH US: Like our Facebook Page, Follow Us On Twitter, AND also Subscribe to Our Feed. Stayed Blessed!
Tags: CERN Online Summer Student Programme, CERN Online Summer Student Programme 2021