Calls for Actuarial and Insurance Solutions application 2023 | Eligible and Interested applicants should submit their application now before the closing date.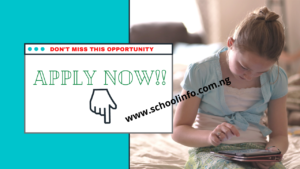 The Deloitte Actuarial and Insurance Solutions (AIS) Graduate Programme 2023 application form, requirements, eligibility, application guidelines, application deadline, how to apply, closing date, and other opportunities links for Nigerians is published here on Schoolinfo.com.ng as well as on the official application portal/website.
Application Instruction:
Don't forget that the Actuarial and Insurance Solutions application is totally free of charge.
Don't send anyone money for this opportunity.
Beware of Fraudsters!!!!
Subscribe to our notification list with your email to receive the Latest Opportunities Update.
Details of Actuarial and Insurance Solutions.
Deloitte Assurance & Advisory services go beyond merely meeting statutory requirements. We help our clients perform better and achieve their business objectives. We listen to their needs, think about the business implications and tailor our approach accordingly. In today's changing global economy, businesses need trusted advisors. Because Assurance professionals at Deloitte take the time to understand our clients' business as well as the industries in which they operate, we can help them identify major risks and opportunities over and above performance of the traditional financial reporting function. The services include:
•    Assurance & Advisory
–    Financial Services Advisory
–    Actuarial & Insurance Solutions
–    Actuarial & Analytics Solutions
Deloitte's actuarial team provides a wide range of specialized actuarial and risk services to the insurance and reinsurance industry in several African countries.
Job Description
To render assistance in AIS, under clear instruction and guidance of the Manager/Senior Manager/Partner on allocated assignments undertaken.
The details of this would be:
•    Running and implementing project based work
•    Liaising with teams to ensure buy-in into the project
•    Reporting of progress of work to management and clients
•    Communication with clients to understand needs and demands
•    Management of deadlines and reporting
•    Identifying opportunities to improve engagement success and profitability.
Requirements:
Qualifications required:
•    BSc Actuarial & Financial Mathematics
•    BSc Honours Actuarial Science
Technical Competencies:
•    Knowledge and experience in MS Office
•    Problem & Analytical skills
•    Mathematical and statistical methods and analysis
•    Listening and interviewing skills
•    Ability to multi-task
•    Strategic thinking ability – ability to envision future
•    Good organisational skills
Behavioural Competencies:
•    Excellent verbal and written communication skills
•    Ability to present yourself in a competent and professional manner to the client at all times
•    Conscientious approach to delivering results
•    Active participation and proactive attitude to service delivery
•    Ability to prioritise competing responsibilities
•    Demonstrate lateral thinking skills
•    Demonstrate a broad approach to problem solving
•    Ability to work efficiently and meet all deadlines
•    Show enthusiasm towards learning
•    Attention to detail
Additional Information
NB: Your application will only be considered complete if you attach ALL of the following documents: 
–          Full CV
–          Copy of ID document
–          Copy of matric certificate
–          Copy of university academic transcripts
If you are struggling to load multiple documents please put the required attachments into 1 file/pdf and submit. 
For More Information:
Visit the Official Webpage of the Deloitte Actuarial and Insurance Solutions (AIS) Graduate Programme 2023
However, if you have any feelings regarding the Actuarial and Insurance Solutions, Please kindly drop A COMMENT below and we will respond to it as soon as possible.
BE SOCIAL BY SHARING THIS POST WITH OTHERS!
CONNECT WITH US: Like our Facebook Page, Follow Us On Twitter, AND also Subscribe to Our Feed. Stayed Blessed!
Tags: Deloitte Actuarial and Insurance Solutions (AIS) Graduate Programme