Calls for Estonian School of Diplomacy application 2021/2022 | Eligible and Interested applicants should submit their application now before the closing date.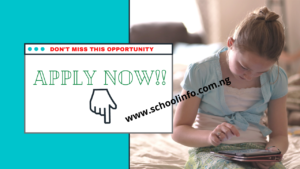 The Estonian School of Diplomacy (ESD) Scholarships 2021/2022 for Postgraduate study in Estonia (Funded) application form, requirements, eligibility, application guidelines, application deadline, how to apply, closing date, and other opportunities links for Nigerians is published here on Schoolinfo.com.ng as well as on the official application portal/website.
Application Instruction:
Don't forget that the Estonian School of Diplomacy application is totally free of charge.
Don't send anyone money for this opportunity.
Beware of Fraudsters!!!!
Subscribe to our notification list with your email to receive the Latest Opportunities Update.
Details of Estonian School of Diplomacy.
In the academic year 2021/2022 Estonian School of Diplomacy (ESD), in co-operation with the Estonian Ministry of Foreign Affairs, offers full scholarships for young diplomats and civil servants to participate in the Postgraduate Certificate program International Relations and European Integration taking place at ESD in Tallinn, from September 2021 until May 2022.
Eligibility:
The person applying for the scholarship:
comes from a country eligible for ODA
has at least a Bachelor's degree;
has an advanced command of English (speaking, reading, and writing);
is currently employed by their country's/territory's foreign or civil service, and has been working there for at least one year;
is highly motivated to learn about international relations and related disciplines. Priority will be given to the candidates strongly motivated to continue their professional careers within the service of their respective country/territory;
is hard-working, co-operative and ready for cross-cultural study environment.
Scholarship covers:
tuition fee;
monthly allowance (450 EUR);
accommodation in Tallinn (incl. utilities and internet connection);
health insurance in Estonia during the studies;
cost of Schengen visa;
scholarship does NOT cover the costs of travel to and from Tallinn.

Study process:
Training course International Relations and European Integration with the value of 60 ECTS Credit Points starts on 14 September 2021 and ends on 27 May 2022;
Successful students will receive ESD Certificate and Academic Record;
Students from Estonia and from other countries study together. Language of instruction is English;
Lecturers come from Estonia and other European countries;
Detailed curriculum for 2020/2021 will be available on ESD website early April;
The training course includes modules in three topics:
                International Relations;
                European Integration Studies;
                Diplomatic Skills.
For More Information:
Visit the Official Webpage of the Estonian School of Diplomacy (ESD) Scholarships 2021/2022
However, if you have any feelings regarding the Estonian School of Diplomacy, Please kindly drop A COMMENT below and we will respond to it as soon as possible.
BE SOCIAL BY SHARING THIS POST WITH OTHERS!
CONNECT WITH US: Like our Facebook Page, Follow Us On Twitter, AND also Subscribe to Our Feed. Stayed Blessed!
Tags: ESD Scholarships, Estonian School of Diplomacy (ESD) Scholarships 2021/2022