Calls for ExxonMobil application 2022/2023 | Eligible and Interested applicants should submit their application now before the closing date.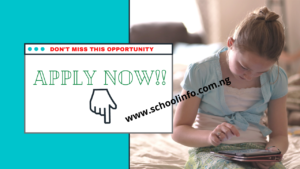 The ExxonMobil Graduate (Medical Science) –Internship Programme 2022 for young Nigerian graduates application form, requirements, eligibility, application guidelines, application deadline, how to apply, closing date, and other opportunities links for Nigerians is published here on Schoolinfo.com.ng as well as on the official application portal/website.
Application Instruction:
Don't forget that the ExxonMobil application is totally free of charge.
Don't send anyone money for this opportunity.
Beware of Fraudsters!!!!
Subscribe to our notification list with your email to receive the Latest Opportunities Update.
Details of ExxonMobil.
Application Deadline: Unspecified
The ExxonMobil Graduate (Medical Science) offers recent Nigerian graduates the opportunity to gain invaluable industry experience in a world-leading petroleum company. From day one of your internship, you can expect to apply your knowledge and experience in a real business setting.
Eligibility
• Applicants to this programme must be Nigerians with Degrees in any of the following disciplines: Nursing, Pharmacy, Medical Laboratory Science, or other related Medical science disciplines
• Must have graduated with a minimum grade of Second Class, Upper division (2:1) or a Master's degree no earlier than 2020
• Must have completed the National Youth Service Corps scheme (NYSC)
• Nursing candidates must have Basic Life Support (BLS), Advanced Life Support (ACLS) certification and current Practicing Nursing license
• Pharmacy candidates must be registered with the Pharmacist Council of Nigeria (provisional or full registration as applicable)
• Medical Laboratory Science candidates must have a valid/current provisional or practicing license
• Must be self-motivated and energetic with good leadership, teamwork, analytical and communication skills.
Benefits
You will be given opportunities to prove yourself and gain valuable work experience, skills and knowledge through challenging assignments.
You will also receive on-the-job training, mentoring and coaching by your supervisors.
Finally, an internship with ExxonMobil will show you what the world's leading petroleum and petrochemical company is like from the inside.
How to Apply
To start your application, click 'Apply'. Your application is complete only when you receive a confirmation email.
Ensure to upload the following documents:
• A  cover letter indicating your internship availability period
• An updated resume
• Academic Transcript showing CGPA (if available)
• Degree Certificate showing class of degree and date of graduation
• Basic Life Support (BLS), Advanced Life Support (ACLS) certification and current Practicing Nursing license (for Nursing candidates)
• Valid/current provisional or practicing license (For Pharmacy and Medical Laboratory Science)
• NYSC Discharge/Exemption Certificate
• Valid Government-issued means of Identification bearing a clear picture of your face (e.g International passport data page, Voters card, National Identity card, Driver's Licence)
Disclaimer: No ExxonMobil job advert requires payment of any processing or registration fee.
For More Information:
Visit the Official Webpage of the ExxonMobil Graduate (Medical Science) –Internship Programme 2022
However, if you have any feelings regarding the ExxonMobil, Please kindly drop A COMMENT below and we will respond to it as soon as possible.
BE SOCIAL BY SHARING THIS POST WITH OTHERS!
CONNECT WITH US: Like our Facebook Page, Follow Us On Twitter, AND also Subscribe to Our Feed. Stayed Blessed!
Tags: ExxonMobil Graduate (Medical Science) –Internship Programme, ExxonMobil Graduate (Medical Science) –Internship Programme 2022 for young Nigerian graduates