Calls for Global Pluralism Award application 2022/2023 | Eligible and Interested applicants should submit their application now before the closing date.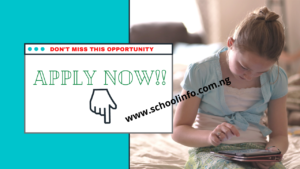 The Global Pluralism Award 2023 for Pluralism Champions ($150,000 prize) application form, requirements, eligibility, application guidelines, application deadline, how to apply, closing date, and other opportunities links for Nigerians is published here on Schoolinfo.com.ng as well as on the official application portal/website.
Application Instruction:
Don't forget that the Global Pluralism Award application is totally free of charge.
Don't send anyone money for this opportunity.
Beware of Fraudsters!!!!
Subscribe to our notification list with your email to receive the Latest Opportunities Update.
Details of Global Pluralism Award.
The Global Pluralism Award was born out of the reality that building inclusive societies requires great effort but often comes with little recognition or support. The Award recognizes and supports individuals, organizations, governments, and other entities that are tackling the challenge of living peacefully and productively with diversity. It aims to celebrate those who are working towards a world where differences are valued and diverse societies prosper.
Three Award winners will be selected by an independent, international jury of experts. Each recipient will receive a prize of $50,000 CAD as well as in-kind support from the Global Centre for Pluralism.
Eligibility Requirements
Candidates from any country are eligible, including:
• Individuals (e.g., artists, journalists, academics, policy-makers, filmmakers, etc.);
• Civil society organizations (e.g., professional associations, faith-based organizations, labour unions, non-profit research or educational institutions, local community groups, non-governmental organizations, foundations, think tanks, etc);
• Social enterprises;
• Corporations (public or private);
• Educational, research and policy institutions (public or private);
• Local/municipal, regional or federal/ national branches or agencies of government.
Prizes
Three Award winners will share a total prize pool of CAD $150,000. The monetary prize will be equally divided among the three Award
winners (CAD $50,000 each).
In late 2023, each of the three Award winners and up to seven honourable mention recipients, or their delegates, will be invited to
the Global Pluralism Award ceremony.
Timeline:
May 31, 2022
Submission process closes Submissions will be accepted until 5 p.m. Eastern Time.
June 2022 – February 2023
Submission processing and initial screening
The Centre's Secretariat processes and screens submissions received. Some candidates may be required to provide additional documentation.
For More Information:
Visit the Official Webpage of the Global Pluralism Award 2022
However, if you have any feelings regarding the Global Pluralism Award, Please kindly drop A COMMENT below and we will respond to it as soon as possible.
BE SOCIAL BY SHARING THIS POST WITH OTHERS!
CONNECT WITH US: Like our Facebook Page, Follow Us On Twitter, AND also Subscribe to Our Feed. Stayed Blessed!
Tags: 000 prize), Global Pluralism Award 2023 for Pluralism Champions ($150, Global Pluralism Award Application 2022