Calls for HNG 7.0 (3-month remote) application 2020 | Eligible and Interested applicants should submit their application now before the closing date.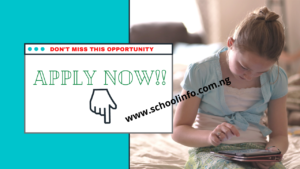 The HNG 7.0 (3-month remote) Internship 2020 for talented software developers (Get paid weekly to learn/code) application form, requirements, eligibility, application guidelines, application deadline, how to apply, closing date, and other opportunities links for Nigerians is published here on Schoolinfo.com.ng as well as on the official application portal/website.
Application Instruction:
Don't forget that the HNG 7.0 (3-month remote) application is totally free of charge.
Don't send anyone money for this opportunity.
Beware of Fraudsters!!!!
Subscribe to our notification list with your email to receive the Latest Opportunities Update.
Details of HNG 7.0 (3-month remote).
Start Date: June 1st 2020
The HNG Internship is an ambitious attempt to change the way education is done in Africa. It's the bridge between learning to code and becoming the best in the world.
The HNG internship is a 3-month remote internship designed to find and develop the most talented software developers. Everyone is welcomed to participate (there is no entrance exam). Anyone can log into the internship using their laptop. Each week we give tasks.
How the Internship works
Anyone can join by signing up. No exam needed.
Interns are assigned tasks weekly, which helps them learn important concepts quickly.
Interns are introduced to complex programming frameworks.
Interns get to work on real-world applications that scale.
Finalists are connected to the best tech companies for full-time jobs and contracts.
On board And Connect With Teammates
Join one of the best remote learning opportunities in tech by signing up with us. Expand your knowledge with new challenging tasks and kick-start your career in tech. This is also a chance to connect with valuable and efficient teammates across the globe from the comfort of your home.
Build Scalable Products & Grow
Throughout the internship, you will work on scalable products. This will give you an insight into real-world projects and prepare you for more challenging tasks as you take on real-time jobs after the internship.
Increased rate of learning
The interns are given tasks that are more focused on real-world experiences, which helps them gain new knowledge at a faster pace. This also helps identify the most committed and driven interns while helping them harness their skills better.
Get paid to learn
Interns get paid on a weekly basis based on their performance. This is an opportunity to earn while learning and gaining quality experience.
Connect and network
The HNG Internship also serves as a tech community. It is available 24/7 for participants to discuss and network with each other.
Technological approach
We combine technology with a well-proven education system of learning to mentor interns and help them grow which in turn advances the ecosystem.
For More Information:
Visit the Official Webpage of the HNG (3-month remote) Internship 2020
However, if you have any feelings regarding the HNG 7.0 (3-month remote), Please kindly drop A COMMENT below and we will respond to it as soon as possible.
What's your take in this post? Please don't keep it to yourself;
BE SOCIAL BY SHARING THIS POST WITH OTHERS!
CONNECT WITH US: Like our Facebook Page, Follow Us On Twitter, AND also Subscribe to Our Feed. Stayed Blessed!
Tags: HNG 7.0 (3-month remote) Internship, HNG 7.0 (3-month remote) Internship 2020