Unversity of Nigeria, Nsukka (UNN) lionet wireless network connection | See How to Connect your Laptop to UNN Lionet Wireless Network.
PROCESS FLOW ON HOW TO CONNECT LAPTOP TO LIONET WIRELESS NETWORK
Note: Your laptop must be connected to a Lionet radio, example Lionet@ ICT before you will be able to connect to Lionet  Wireless network.
Type in the address bar on your browser  www.unn.edu.ng as shown below.
Press the enter key on your keyboard, the following screen  will appear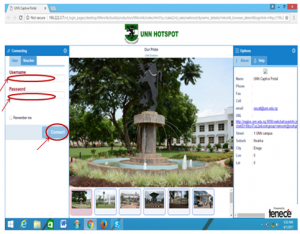 3.  Type in the Lionet "Username" and "Password" sent to you by oncall@unn.edu.ng, on the screen above and click on connect, the screen will appear as shown below.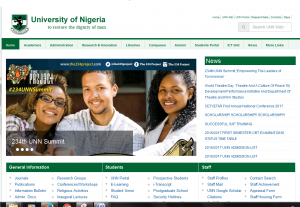 4. You can now go ahead to do whatever you wish to do on the internet.
Kindly click on DOWNLOAD to get the offline version
CONNECT WITH US: Like our Facebook Page, Follow Us On Twitter, AND also Subscribe to Our Feed. Stayed Blessed!
Tags: How to Connect your Laptop to UNN Lionet Wireless Network