Calls for Huawei application 2020 | Eligible and Interested applicants should submit their application now before the closing date.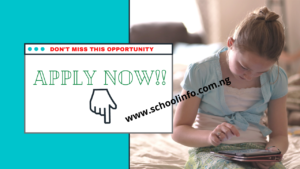 The Huawei HMS App Innovation Contest 2020 for Developers (up to US$1 million in prizes) application form, requirements, eligibility, application guidelines, application deadline, how to apply, closing date, and other opportunities links for Nigerians is published here on Schoolinfo.com.ng as well as on the official application portal/website.
Application Instruction:
Don't forget that the Huawei application is totally free of charge.
Don't send anyone money for this opportunity.
Beware of Fraudsters!!!!
Subscribe to our notification list with your email to receive the Latest Opportunities Update.
Details of Huawei.
Applications for the Huawei HMS App Innovation Contest 2020 are now open. The Huawei HMS App Innovation Contest aims to inspire global developers to leverage HMS Core to create innovative apps, bringing smart life services to Huawei device users in 170+ countries and regions. The contest will be held in Europe, Asia Pacific, Middle East & Africa, Latin America, and China, respectively.
About Huawei Developers
HUAWEI Developer is a platform ecosystem that integrates various services and resources for developers to develop and promote their apps.
After registering and being verified as a HUAWEI Developer member, developers can access complete services from development and testing to promotion and monetization. Aimed at providing quality experiences for end users, HUAWEI Developer looks forward to achieving a win-win situation with all developers.
Prizes
Huawei has set aside US$1 million from the Shining Star Program as prize money for the contest. Up to US$200,000 will be allocated for the following award winners in each participating region:

US$15,000 each for 5 Best App
US$15,000 each for 3 Best Game
US$15,000 each for 3 Best Social Impact App
US$5,000 each for 1 Most Popular App
US$2,500 each for 12 Honorable Mention

Winners are also eligible for a treasure trove of enticing incentives:

HUAWEI App Gallery promotional resources
Huawei cloud resources
Eligbility
Open to global developers. You only need to register a HUAWEI ID and complete identity verification.
You may not participate in the contest if you are under the age of 18.
Employees of Huawei and its affiliates and their immediate relatives should not sign up for the contest.
You can participate in the contest on your own, or as part of a team. For a team, all members must belong to the same competition region before participating in the contest in this region.
Judging Criteria
Judges will review works on the basis of the following framework:
Business value: Has substantial commercial potential, with sustainable business models that indicate clear market positioning and a target user base.
Design, technology, and user experience: Features a distinctive visual design that incorporates user-friendly characteristics, and meets universal user requirements for a stable, responsive, broadly compatible, and privacy-conducive app.
Innovativeness: Comes endowed with innovative design and/or technological attributes, which represent a clear improvement over those in existing apps.
Social value: Benefits society at large, by improving the allocation of public services, or addressing social problems.
This can involve enriching the lives of individual users or facilitating industry-wide development, and span a wide range of fields, such health care, education, transportation, the economy, and the environment.
How to Enter
Sign in to HUAWEI Developers with a valid HUAWEI ID (register for a HUAWEI ID if you do not have one, and complete identity verification) and click Sign up. If you are a team leader, click New team and enter the team information. If you are a team member, click Join us and enter the name of the team you wish to join.
Create your work and integrate HMS Core. For details about HMS Core, please refer to HMS Core.
Click Submit work on the contest details page, enter the app name, ID, and description, and upload the APK and app introduction document.
Click here to register for HUAWEI ID
For more information, visit Huawei HMS App Innovation Contest.
However, if you have any feelings regarding the Huawei, Please kindly drop A COMMENT below and we will respond to it as soon as possible.
What's your take in this post? Please don't keep it to yourself;
BE SOCIAL BY SHARING THIS POST WITH OTHERS!
CONNECT WITH US: Like our Facebook Page, Follow Us On Twitter, AND also Subscribe to Our Feed. Stayed Blessed!
Tags: Huawei HMS App Innovation Contest, Huawei HMS App Innovation Contest 2020