Calls for Japanese Government (Monbukagakusho) MEXT application 2022/2023 | Eligible and Interested applicants should submit their application now before the closing date.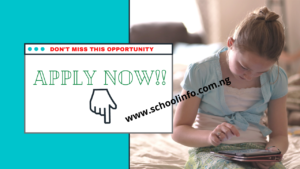 The Japanese Government (Monbukagakusho) MEXT Scholarships 2022 for Study in Japan (Fully Funded) application form, requirements, eligibility, application guidelines, application deadline, how to apply, closing date, and other opportunities links for Nigerians is published here on Schoolinfo.com.ng as well as on the official application portal/website.
Application Instruction:
Don't forget that the Japanese Government (Monbukagakusho) MEXT application is totally free of charge.
Don't send anyone money for this opportunity.
Beware of Fraudsters!!!!
Subscribe to our notification list with your email to receive the Latest Opportunities Update.
Details of Japanese Government (Monbukagakusho) MEXT.
Application Deadline: Varying by Country
The Ministry of Education, Culture, Sports, Science and Technology (MEXT) offers scholarships to international students who wish to study at Japanese universities as undergraduate students under the Japanese Government (MEXT) Scholarship Program for 2022 as follows.
Eligibility
i) Applicants must have the nationality of a country that has diplomatic relations with Japan. An applicant who has Japanese nationality at the time of application is not eligible. However, persons with dual nationality who hold Japanese nationality and whose place of residence at the time of application is outside of Japan are eligible to apply as long as they choose the nationality of the foreign country and give up their Japanese nationality by the date of their arrival in Japan. Applicant screening will be conducted at the Japanese diplomatic mission in the country of applicant's nationality.
ii) Applicants must be willing to learn Japanese. Applicants must be interested in Japan and be willing to deepen their understanding of Japan after arriving in Japan. In addition, in principle, applicants must be willing to carry out their academic studies in Japan in Japanese.
iii) Applicants must be free from any mental or physical disabilities that would impede the pursuit of study at Japanese universities.
iv) Military personnel or military civilian employees at the time of arriving in Japan are not eligible.
v) Availability on arriving in Japan by April/ October 2019
vi) Applicants generally must have been born on or after April 2, 1984
vii) Undergraduate Degree holders from universities and/or colleges with a total mark of GPA3.2/ Second Class Upper Division or higher. Applicants for this program must submit a complete research proposal at the time of applying
Scholarship Benefits
Allowance: 117,000 yen per month. The scholarship is cancelled in principle if the recipient is absent from the university or preparatory Japanese-teaching institution for an extended period. In case that the recipient research in a designated region, 2,000 or 3,000 yen per month will be added. The monetary amount each year may be subject to change due to budgetary reasons.
The scholarship will be also cancelled in principle in the following situations. If the recipient has been receiving the scholarship despite his/her falling under any of the following situations, the recipient will be ordered to return the amount of scholarship that he/she received during the period wherein he/she was involved with any of the following situations
The recipient is determined to have made a false statement on his/her application
The recipient violates any article of his/her pledge to MEXT;
The recipient violates any Japanese laws and is sentenced to imprisonment with or without work for life or for a period of exceeding 1 year;
The recipient is subject to disciplinary action by the university, including expulsion (The scholarship payment may be stopped during the period up until punishment is decided by the university, etc.)
It has been determined that it will be impossible for the recipient to complete the course within the standard course period because of poor academic grades or suspension or leave of absence;
The recipient's residence status has changed to one other than "College Student";
The recipient has received a scholarship from another institution (excluding those specified for research expenditures)
The recipient has proceeded to a higher level of education without receiving approval for an extension of the period of the scholarship
Tuition and Other Fees: Fees for the entrance examination, matriculation, and tuition at universities will be paid by MEXT.   Traveling Costs   Transportation to Japan: In principle, MEXT stipulates the travel schedule and route, and provides an economy-class airline ticket for the flight from the international airport closest to the recipient's residence (in principle, the country of nationality) to Narita International Airport or to any other international airport on the normal route to the accepting university.   Application Process:
Japanese Government Scholarship students are recruited and selected in three ways:
For those outside of Japan
Embassy Recommendation
University recommendation
For country specific details, please contact  Japanese embassy or consulate general in your country.
For More Information:
Visit the Official Webpage of the Japanese Government (Monbukagakusho) MEXT Scholarships 2022
However, if you have any feelings regarding the Japanese Government (Monbukagakusho) MEXT, Please kindly drop A COMMENT below and we will respond to it as soon as possible.
What's your take in this post? Please don't keep it to yourself;
BE SOCIAL BY SHARING THIS POST WITH OTHERS!
CONNECT WITH US: Like our Facebook Page, Follow Us On Twitter, AND also Subscribe to Our Feed. Stayed Blessed!
Tags: Japanese Government (Monbukagakusho) MEXT Scholarships, Japanese Government (Monbukagakusho) MEXT Scholarships 2020/2021, Japanese Government (Monbukagakusho) MEXT Scholarships 2021/2022