Calls for NLNG application 2021/2022 | Eligible and Interested applicants should submit their application now before the closing date.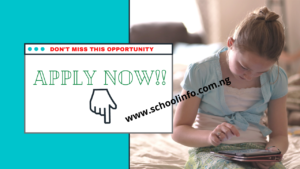 The Nigeria Liquefied Natural Gas (NLNG) Graduate Trainee Program 2021 for Nigerian graduates application form, requirements, eligibility, application guidelines, application deadline, how to apply, closing date, and other opportunities links for Nigerians is published here on Schoolinfo.com.ng as well as on the official application portal/website.
Application Instruction:
Don't forget that the NLNG application is totally free of charge.
Don't send anyone money for this opportunity.
Beware of Fraudsters!!!!
Subscribe to our notification list with your email to receive the Latest Opportunities Update.
Details of Nigeria Liquefied Natural Gas.
Applications are invited from suitably qualified individuals for the 2021/2022 Nigeria Liquefied Natural Gas Graduate Trainee Program for engineering and related disciplines.
Nigeria LNG Limited was established as a limited liability company in 1989 to harness Nigeria's vast natural gas resources and produce Liquefied Natural Gas (LNG) and Natural Gas Liquids (NGLs) for the domestic and export markets.
seek to engage suitably qualified candidates for employment into the following positions:
​
1.    TRAINEE OPERATOR (PO/2021/001)
The Job Objective: To carry out daily field operational activities in the assigned plant area in a safe and efficient manner; contributing to steady and sustained production in line with daily production targets.
2.    TRAINEE TECHNICIAN (PM/2021/001)
The Job Objective: To execute Field or Workshop Maintenance tasks, to meet work Programs, safety requirements, and quality standards in order to ensure plant integrity, reliability, and availability in a safe, efficient, and cost-effective manner.
Both positions are located in Bonny Island, Rivers State.
The Person:
1. To be eligible to apply for the TRAINEE OPERATOR position, the candidate should:
​​​Possess a Higher National Diploma (HND) in Chemical, Process, Instrumentation, Mechanical or Electronics /Electrical Engineering, obtained at a minimum of Upper Credit Level
​​​2. To be eligible to apply for the TRAINEE TECHNICIAN position, the candidate should:
​​​​Possess a Higher National Diploma (HND) in Mechanical, Electrical, Electronics), Metallurgy, Instrumentation Engineering obtained at a minimum of Upper Credit Level
For both positions, in addition to the requirements above, candidates should:
Be able to demonstrate proficiency in information technology
Have completed NYSC not earlier than the year 2018
​During application, please note the following:
For the best user experience, do not use Mobile Phones. Only make use of laptops and desktops
Ensure you have any of the following Supported Internet browsers
 Microsoft Internet Explorer – 11.0 & later
Mozilla Firefox – 63.0 & later
Apple Safari – 6.2 & later
Google Chrome – 68.0 & later
All interested prospective applicants should:
A. Log on to www.nigerialng.com B. Click on "Careers" C. Click on "Current Vacancies" D. Click on "Register with Us" on Related Links to register. Click on "Login to Job Portal" on Related Links F. Search and click on the position to access the details and apply. Attach /upload copies of relevant certificates along with the application – on the Job Portal
Attachment of the under-listed documents is mandatory:
Government-issued Birth Certificate
Copies of Tertiary education certificates
Copies of Secondary education certificates
Copies of Primary education certificates
NYSC completion certificate
If you have an​y challenges, please write to ​Opstech.Recruitment202122@nlng.com for support. ​
                                                                  IMPORTANT NOTE
NLNG DOES NOT DEMAND PAYMENT FROM APPLICANTS as the application is entirely FREE OF CHARGE
NLNG DOES NOT ASSIGN AGENTS to assist applicants in processing applications
Applications open 21st September 2021 and close 12th October 2021
Only successful candidates at each stage of the exercise will be contacted
Only applications completed via the NLNG JOB PORTAL are valid
Any false information provided during or after the application process will lead to the outright disqualification of such candidate(s)
For More Information:
Visit the Official Webpage of the NLNG Graduate Trainee Program 2021
However, if you have any feelings regarding the NLNG, Please kindly drop A COMMENT below and we will respond to it as soon as possible.
BE SOCIAL BY SHARING THIS POST WITH OTHERS!
CONNECT WITH US: Like our Facebook Page, Follow Us On Twitter, AND also Subscribe to Our Feed. Stayed Blessed!
Tags: Liquefied Natural Gas Graduate Trainee Program, Nigeria Liquefied Natural Gas Graduate Trainee Program, NLNG Graduate Trainee Program