Calls for Orange Knowledge Programme application 2022/2023 | Eligible and Interested applicants should submit their application now before the closing date.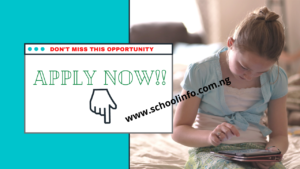 The Nuffic Orange Knowledge Programme (OKP) Scholarships 2022/2023 for mid-career professionals to study in The Netherlands (Fully Funded) application form, requirements, eligibility, application guidelines, application deadline, how to apply, closing date, and other opportunities links for Nigerians is published here on Schoolinfo.com.ng as well as on the official application portal/website.
Application Instruction:
Don't forget that the Orange Knowledge Programme application is totally free of charge.
Don't send anyone money for this opportunity.
Beware of Fraudsters!!!!
Subscribe to our notification list with your email to receive the Latest Opportunities Update.
Details of Orange Knowledge Programme.
The Orange Knowledge Programme (OKP) offers scholarships funded by the Dutch Ministry of Foreign Affairs available for a selection of:
short courses (duration 2 weeks to 12 months);
master's programmes (duration 12 to 24 months).
Requirements
A limited number of scholarships is awarded to female and male professionals who are:
motivated;
living and working in an OKP country;
proficient in English or French;
working in one of the priority areas for their country;
can motivate using and transferring their knowledge and experience in their employing organisation after their studies;
agreeing to the OKP obligations and conditions (133.9 kB).
Language
You need English or French language skills to follow classes in the Netherlands. Demands for certificates showing language skills differ per education institution.
Priority themes per country
The main priority areas of the Orange Knowledge Programme are;
sexual and reproductive health and rights
security and rule of law
food and nutrition security
water management
How to apply
You cannot apply online on this website. Please follow the steps below and apply through the Dutch education institution of your choice.
Check if your application falls within the OKP focus areas determined for your country.
Check if you meet the OKP eligibility criteria.
Find a course on the OKP course list. Please find a study, using the filter 'Orange Knowledge Programme (OKP)'.
Ask your employer whether they are willing to nominate you for an OKP scholarship.
Contact the Dutch education institution of your choice to receive more information about the application procedure, the academic requirements and the link to apply online.
Prepare your application: employer statement, motivation, passport, government statement (if required).
During an application round, submit your application online using the link you receive from the Dutch education institution. Please be aware of the application deadline of the educational institution of your choice.
Selection procedure
The procedure is as follows:
1. Candidates register with their Dutch education institution
2. Dutch institution nominates candidates and submits grant application
3. Embassies check eligibility and assess applications
4. Selection results available for Dutch education institutions
5. Grants awarded through Dutch education institutions
Results of applications are announced 3 to 4 months after application. The Dutch education institution through which you applied for the scholarship will contact you on the results of your application.
Timeline
Round 2 – for short courses
– Accepting applications between 11 May – 28 June 16.00 CET.
– Courses should start between 21 November 2022 and 20 February 2023.
Round 3 – for short courses
– Accepting applications between 31 August – 11 October 16.00 CET.
– Courses should start from 20 February 2023 onward and must be completed before 31 August 2023.
For More Information:
Visit the Official Webpage of the Nuffic Orange Knowledge Programme (OKP) Scholarships 2022/2023
However, if you have any feelings regarding the Orange Knowledge Programme, Please kindly drop A COMMENT below and we will respond to it as soon as possible.
BE SOCIAL BY SHARING THIS POST WITH OTHERS!
CONNECT WITH US: Like our Facebook Page, Follow Us On Twitter, AND also Subscribe to Our Feed. Stayed Blessed!
Tags: Nuffic Orange Knowledge Programme, Nuffic Orange Knowledge Programme (OKP) Scholarships, Nuffic Orange Knowledge Programme (OKP) Scholarships 2022/2023 for mid-career professionals to study in The Netherlands (Fully Funded)