Calls for OneBeat Music Residency application 2022/2023 | Eligible and Interested applicants should submit their application now before the closing date.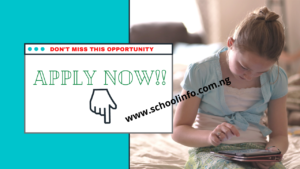 The OneBeat Music Residency Program 2023 for emerging musical leaders (Fully Funded to the United States) application form, requirements, eligibility, application guidelines, application deadline, how to apply, closing date, and other opportunities links for Nigerians is published here on Schoolinfo.com.ng as well as on the official application portal/website.
Application Instruction:
Don't forget that the OneBeat Music Residency application is totally free of charge.
Don't send anyone money for this opportunity.
Beware of Fraudsters!!!!
Subscribe to our notification list with your email to receive the Latest Opportunities Update.
Details of OneBeat Music Residency
OneBeat 11 & 12 will bring two cohorts of 25 musicians together for two in-person United States-based arts exchange programs set to run in the spring and fall of 2023.
OneBeat is a music exchange and incubator for music-based social entrepreneurship, where innovative musicians from around the world launch collaborative projects designed to make a positive impact on local and global communities.
An initiative of the U.S. State Department's Bureau of Educational and Cultural Affairs in collaboration with the groundbreaking New York-based music organization Bang on a Can's Found Sound Nation, OneBeat employs collaborative original music as a potent new form of cultural diplomacy.
Program Details
OneBeat 11 will take place April – May, 2023. OneBeat 12 will take place September – October, 2023.
Eligibility Requirements
Age
Applicants must be 19 or older by the time of the program (April 1, 2023) and 35 or younger at the end of the program (October 31, 2022).
Eligible Countries and Territories
Albania, Algeria, Bangladesh, Belarus, Bolivia, Bosnia Herzegovina, Brazil, Cambodia, China, Colombia, Cuba, Democratic Republic of Congo, Ecuador, Egypt, Honduras, India, Indonesia, Iraq, Jordan, Kazakhstan, Kenya, Kosovo, Kyrgyzstan, Lebanon, Malaysia, Mexico, Mongolia, Montenegro, Morocco, Nepal, Niger, Nigeria, Pakistan, Palestinian Territories, Philippines, Poland, Russia, Senegal, Serbia, South Africa, Sri Lanka, Sudan, Taiwan, Tajikistan, Tunisia, Turkey, Ukraine, United States, Uzbekistan, Venezuela
ALL COSTS WILL BE COVERED FOR ONEBEAT FELLOWS, INCLUDING TRAVEL AND ACCOMMODATIONS. FELLOWS WILL ALSO RECEIVE A PER DIEM AND A MODEST HONORARIUM.
Benefits
The OneBeat program covers all Fellows' travel, transportation, food, and lodging.
OneBeat also offers a modest stipend.
While OneBeat will not able to pay performance fees, OneBeat offers Fellows a chance to create new material, establish lifelong musical partnerships and friendships, learn new marketable skills, tour the US, and develop professional connections.
The program will be approximately 1 month in length. While in the U.S. the Fellows will participate in a residency, during which they will develop and rehearse original material. They will then go on a 1-2 week tour, during which they will perform the music they developed and rehearsed during the residency period. Throughout the program Fellows will develop and lead creative workshops for youth and community groups.
Selection Criteria
Approximately 50 participants will be selected this year.
25 participants will be selected to participate in OneBeat 11 (April – May 2023) and 25 participants will be selected to participate in OneBeat 12 (September – October 2023).
For More Information:
Visit the Official Webpage of the OneBeat Music Residency Program 2023
However, if you have any feelings regarding the OneBeat Music Residency, Please kindly drop A COMMENT below and we will respond to it as soon as possible.
BE SOCIAL BY SHARING THIS POST WITH OTHERS!
CONNECT WITH US: Like our Facebook Page, Follow Us On Twitter, AND also Subscribe to Our Feed. Stayed Blessed!
Tags: OneBeat Music Residency Program, OneBeat Music Residency Program 2023 for emerging musical leaders (Fully Funded to the United States)