Calls for Sanlam Personal Finance application 2020 | Eligible and Interested applicants should submit their application now before the closing date.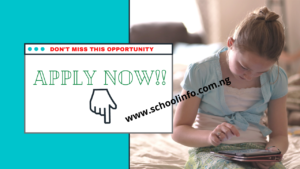 The Sanlam Actuarial Bursaries 2020/2021 for young South Africans application form, requirements, eligibility, application guidelines, application deadline, how to apply, closing date, and other opportunities links for Nigerians is published here on Schoolinfo.com.ng as well as on the official application portal/website.
Application Instruction:
Don't forget that the Sanlam Personal Finance application is totally free of charge.
Don't send anyone money for this opportunity.
Beware of Fraudsters!!!!
Subscribe to our notification list with your email to receive the Latest Opportunities Update.
Details of Sanlam Personal Finance.
Application Deadline: June 30th 2020
The Sanlam Personal Finance (SPF) cluster is responsible for Sanlam's retail business in South Africa. SPF provides clients across different market segments (entry-level, middle-income, affluent, professional market and business owners) with a comprehensive range of appropriate and competitive financial solutions. These include traditional life insurance risk and savings products, investment, retirement, health and fiduciary services. Designed to facilitate long-term wealth creation, protection and niche financing, these solutions are engineered around client needs.
Actuarial bursaries
Part of our commitment to our trade is recognising that for one to be a master in their trade, support is a key ingredient. That is why we offer bursaries to scholars who have enrolled to study Actuarial Science in 2021.
Requirements
If you are a South African citizen, whiz at maths, enjoy a good challenge by solving difficult problems and are willing to remain focused and disciplined through years of studying and training, then you are just who we're looking for.
Benefits
Tuition and accommodation fees
General allowance (Books and pocket money)
Mentoring and academic support from Sanlam actuarial professionals
Vacation work and networking opportunities with Sanlam staff
Guaranteed employment after completion of studies
Continued support and payment towards actuarial board exams
Range of work rotation opportunities across a broad spectrum of disciplines
Requirements:
Final 2019 Grade 11 results and Grade 12 mid-year 2020 results as well as NBT results
Certified copy of your identity document (ID)
Comprehensive CV focusing on Academics, Extra-mural activities and Leadership skills
Final grade 12 results may be used as determining factor
An above 90% score in Mathematics and an overall A aggregate
A motivation to support your application that answers the following questions:

In your own words, can you describe what an actuary does?
Why do you want to study actuarial science?
Why do you believe you have what it takes to become an actuary?
Why should Sanlam choose you to be a bursary holder?
If you are not successful at becoming an actuary, what other career paths are you considering?
How to Apply:
Please apply on-line and attach the following documentation:
Comprehensive CV as indicated,
Certified copy of your ID,
Final Grade 11 results and Grade 12 mid-year results,
Motivation to support your application.
For More Information:

Visit the Official Webpage of the Sanlam Actuarial Bursaries 2020
However, if you have any feelings regarding the Sanlam Personal Finance, Please kindly drop A COMMENT below and we will respond to it as soon as possible.
What's your take in this post? Please don't keep it to yourself;
BE SOCIAL BY SHARING THIS POST WITH OTHERS!
CONNECT WITH US: Like our Facebook Page, Follow Us On Twitter, AND also Subscribe to Our Feed. Stayed Blessed!
Tags: Sanlam Actuarial Bursaries, Sanlam Actuarial Bursaries Application 2020/2022, Sanlam Personal Finance