Calls for South African Research Ethics Training Initiative application 2022/2023 | Eligible and Interested applicants should submit their application now before the closing date.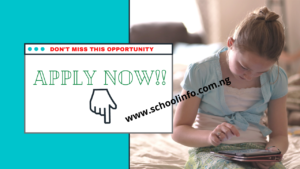 The South African Research Ethics Training Initiative (SARETI) Masters Degree Scholarships 2022 for study in South Africa (Fully Funded) application form, requirements, eligibility, application guidelines, application deadline, how to apply, closing date, and other opportunities links for Nigerians is published here on Schoolinfo.com.ng as well as on the official application portal/website.
Application Instruction:
Don't forget that the SARETI application is totally free of charge.
Don't send anyone money for this opportunity.
Beware of Fraudsters!!!!
Subscribe to our notification list with your email to receive the Latest Opportunities Update.
Details of South African Research Ethics Training Initiative.
Applications are now open for admission into the SARETI Masters programme.
SARETI is a comprehensive multidisciplinary education programme in health research ethics for Africa. SARETI aims to build African capacity for the ethical review of health research, and to strengthen Africa's institutional training capacity to achieve and sustain this.
SARETI is a University of KwaZulu-Natal (Pietermaritzburg) Masters programme, funded by the Fogarty International Center (FIC) of the US National Institutes of Health (NIH) offering advanced learning in health research ethics. The programme is aimed at health researchers, scientists, members and administrators of Research Ethics Committees, public health personnel, social scientists, philosophers, ethicists, health journalists, lawyers, and other professionals whose work impacts on health-related research.
With your Application please attach the following
A brief CURRICULUM VITAE (not more than 5 pages).
A 2-page essay (not more) MOTIVATING YOUR CHOICE IN RESEARCH ETHICS TRAINING.
A LETTER FROM YOUR EMPLOYER specifying:

Support for your proposed course of study
Ensuring appropriate employment or promotion on return
Ensuring time and opportunity for you to complete the research project after returning home.

Copies of selected publications of yours in health research (maximum of 5).
Photocopies of your highest qualifications (NB Certified copies or originals will be needed later on when you formally enrol).
Certified copy of your Passport.
APPLICATION FOR EVALUATION OF CREDENTIALS:
If you have obtained your degrees at institutions outside of South Africa, you MUST APPLY to the South African Qualification Authority (SAQA) for evaluation of your credentials at:
Postnet Suite 248
Private Bag X06
WATERKLOOF
0145
South Africa
Tel: +27 12 4315000 or http://www.saqa.org.za
While acceptance is generally based on merit and availability of places, applicants may be required to attend a screening interview before being accepted.
Note: SARETI teaching and evaluation is conducted entirely in English.
Contact details:
Carla Pettit
Email pettitc@ukzn.ac.za
Tel +27 33 2606162
Please download the SARETI Masters application form:
For More Information:
Visit the Official Webpage of the SARETI Masters Degree Scholarships 2022
However, if you have any feelings regarding the SARETI, Please kindly drop A COMMENT below and we will respond to it as soon as possible.
BE SOCIAL BY SHARING THIS POST WITH OTHERS!
CONNECT WITH US: Like our Facebook Page, Follow Us On Twitter, AND also Subscribe to Our Feed. Stayed Blessed!
Tags: South African Research Ethics Training Initiative, South African Research Ethics Training Initiative Masters Degree Scholarships