Calls for Biodesign Innovation application 2021/2022 | Eligible and Interested applicants should submit their application now before the closing date.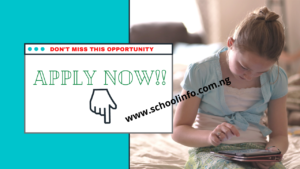 The Stanford Biodesign Innovation Fellowship 2021/2022 (full-time, paid program at Stanford University) application form, requirements, eligibility, application guidelines, application deadline, how to apply, closing date, and other opportunities links for Nigerians is published here on Schoolinfo.com.ng as well as on the official application portal/website.
Application Instruction:
Don't forget that the Biodesign Innovation application is totally free of charge.
Don't send anyone money for this opportunity.
Beware of Fraudsters!!!!
Subscribe to our notification list with your email to receive the Latest Opportunities Update.
Details of Biodesign Innovation.
The Biodesign Innovation Fellowship is a launch pad for initiating, redirecting, or accelerating a career in health technology. Learn a proven, team-based approach to identify important unmet health needs, invent diagnostics, devices, or digital technologies to address them, and prepare to implement those products to improve lives everywhere.
Requirements
• Individuals with backgrounds in healthcare, engineering, and/or business
• Advanced degrees preferred; otherwise significant work experience in the health technology sector is required
• We are especially interested in those who have demonstrated exceptional creativity, innovation, and passion in their professional or academic careers
Benefits
The fellowship is a full-time, paid program at Stanford University that runs from August – June each year
Stanford Biodesign Innovation Fellowship encourage all US and non-US citizens interested in the program to apply. We are interested in applicants from diverse backgrounds, including the engineering, science, computer science, product design, business, law, medical or nursing fields. Advanced degrees are preferred. Many candidates also have relevant work experience in the health technology industry or in related research positions.
We look for individuals with strong leadership, problem solving, creativity, teamwork, and communication skills. And, we are seeking candidates who have the ambition to become leaders in health technology innovation.
Applicants do not need to be US citizens. We welcome international applicants and will work with you and your family to secure visas and eligibility to work in the US if you are accepted into the Innovation Fellowship. In compliance with federal law, you will be required to verify identity and eligibility to work in the United States upon starting the fellowship. In addition, you may be required to complete the customization phase of the fellowship on the Stanford campus.
How to Apply
To apply for the Stanford Biodesign Innovation Fellowship, please:
Fill out all online application forms completely.
Upload supporting materials (see details below).
Designate three people to submit recommendations on your behalf (name, title, institution, phone, email, relationship, and a personal note from you requesting a reference); ideally, one letter should be from your most recent program director or manager.
Pay the $95 non-refundable application fee and submit your application once all materials have
been uploaded and you have verified that the information is correct.
Provide us with a link to your video supplement.
For More Information:
Visit the Official Webpage of the Stanford Biodesign Innovation Fellowship 2021/2022
However, if you have any feelings regarding the Biodesign Innovation, Please kindly drop A COMMENT below and we will respond to it as soon as possible.
What's your take in this post? Please don't keep it to yourself;
BE SOCIAL BY SHARING THIS POST WITH OTHERS!
CONNECT WITH US: Like our Facebook Page, Follow Us On Twitter, AND also Subscribe to Our Feed. Stayed Blessed!
Tags: Stanford Biodesign Innovation Fellowship 2021, Stanford Biodesign Innovation Fellowship 2021/2022