Calls for BOOST UP application 2020 | Eligible and Interested applicants should submit their application now before the closing date.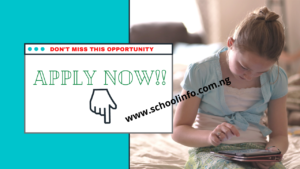 The BOOST UP Startup Support Programme 2020 for startup entrepreneurs in Southern Africa application form, requirements, eligibility, application guidelines, application deadline, how to apply, closing date, and other opportunities links for Nigerians is published here on Schoolinfo.com.ng as well as on the official application portal/website.
Application Instruction:
Don't forget that the BOOST UP application is totally free of charge.
Don't send anyone money for this opportunity.
Beware of Fraudsters!!!!
Subscribe to our notification list with your email to receive the Latest Opportunities Update.
Details of BOOST UP.
Application Deadline: May 31st 2020
Are you a startup entrepreneur eager to learn how to better pitch your business and become more investable? Is your startup using technology to make a societal impact in Southern Africa? Are you based in Botswana, Namibia, South Africa, Tanzania, or Zambia?
BOOST UP is a three-part startup support programme organised by the Connected Hubs network and the Southern Africa Innovation Support Programme (SAIS 2) in Botswana, Namibia, South Africa, Tanzania, and Zambia. BOOST UP targets startups that use technology to solve a societal challenge and are looking for skills that could help them articulate their business. The BOOST UP series comprises the Set Up online training events, Stand Up pitching competitions, and Scale Up incubation programme.
Requirements
Your startup is located in Botswana, Namibia, South Africa, Tanzania, or Zambia.
You use technology to solve a societal challenge in Southern Africa.
You are eager to scale up your business and have a scalable business model.
You are developing or finalising a prototype, or have a prototype ready.
Your startup has a minimum of two team members interested in participating.
You are authorised to submit the application on behalf of the team.
You/your startup have not won a SAIS 2-associated national pitch competition and participated in the BOOST UP Bootcamp 2019, Slush Global Impact Accelerator 2018, or been sponsored by SAIS 2 to participate in Slush 2017
The BOOST UP Stand Up pitch competition participants will be selected from the Set Up training participants by the Connected Hubs network.
To be selected to pitch, your startup will be required to:
Have participated in the Set Up training
Be a registered business located in Botswana, Namibia, South Africa, Tanzania, or Zambia
Have a prototype ready
In addition, you must be 18 years or above. Alternatively, if you are under 18 and selected to the Scale Up incubator and Bootcamp, you must be accompanied by your guardian. The guardian will be responsible for her/his own travel costs.
A limited number of startups per country will be selected to participate in the Set Up training and the Stand Up pitch competitions.
This is how we will make the selection:
Does the solution make a societal impact?
Is the solution novel in the market?
Does the solution have the potential to scale up?
Does the solution have growth potential and commercial viability?
Does the team show commitment and ability?
What is the stage of prototype development?
For More Information:
Visit the Official Webpage of the BOOST UP Startup Support Programme 2020
However, if you have any feelings regarding the BOOST UP, Please kindly drop A COMMENT below and we will respond to it as soon as possible.
What's your take in this post? Please don't keep it to yourself;
BE SOCIAL BY SHARING THIS POST WITH OTHERS!
CONNECT WITH US: Like our Facebook Page, Follow Us On Twitter, AND also Subscribe to Our Feed. Stayed Blessed!
Tags: BOOST UP Startup Support Programme, BOOST UP Startup Support Programme 2020