Calls for Lufthansa Services Group application 2023/2024 | Eligible and Interested applicants should submit their application now before the closing date.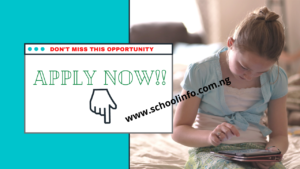 The Carrington Fellowship Entrepreneurship Program 2023 for student Entrepreneurs application form, requirements, eligibility, application guidelines, application deadline, how to apply, closing date, and other opportunities links for Nigerians is published here on Schoolinfo.com.ng as well as on the official application portal/website.
Application Instruction:
Don't forget that the Lufthansa Services Group application is totally free of charge.
Don't send anyone money for this opportunity.
Beware of Fraudsters!!!!
Subscribe to our notification list with your email to receive the Latest Opportunities Updates.
Details of Lufthansa Services Group
Carrington Fellowship Entrepreneurship Program – Equipping aspiring and emerging student entrepreneurs in tertiary institutions with the skills, knowledge, and network to adapt to the changing business environment, innovate, and scale their businesses towards promoting youth employment and economic growth.
The Carrington Youth Fellowship Initiative, CYFI, is a dynamic youth-based initiative launched in 2011 by the U.S. Consulate General, Lagos.
Youth unemployment is a significant challenge in Nigeria, as young people between the ages of 15 and 35 constitute over 60% of the country's population and make up a significant portion of the unemployed population. The majority of this population consists of university students, who bring their unique perspectives to drive innovation and address business issues but are limited by funding, expertise, and an enabling environment.
Mission
To train Tertiary Institution students in essential business management skills, and connect them to mentors for business growth, advisory, and scalability.
Vision
To solve the challenge of youth unemployment in Nigeria by implementing effective entrepreneurship programs that can foster an enabling environment for entrepreneurship development among young people.
Eligibility Requirements
Applicants must be a/an:
Students in tertiary institutions
Not more than 18 – 35 years
Available to commit 3-4 hours weekly to the program from August to November
Available to students in tertiary institutions in Lagos State only
* Application Process: Information about the  application and selection process will be explained (Qualified applications will be shortlisted for an interview. Successful applicants from the interview stage will be inducted into the program)
For More Information:
Visit the Official Webpage of the Carrington Fellowship Entrepreneurship Program 2023
However, if you have any feelings regarding the Lufthansa Services Group, Please kindly drop A COMMENT below and we will respond to it as soon as possible.
BE SOCIAL BY SHARING THIS POST WITH OTHERS!
CONNECT WITH US: Like our Facebook Page, Follow Us On Twitter, AND also Subscribe to Our Feed. Stayed Blessed!
Tags: Carrington Fellowship Entrepreneurship Program, Carrington Fellowship Entrepreneurship Program 2023 for student Entrepreneurs