Calls for Citi's Emerging Markets Analyst Program application 2022/2023 | Eligible and Interested applicants should submit their application now before the closing date.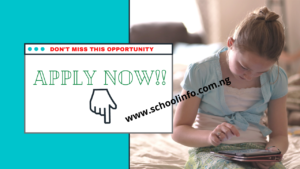 The  application form, requirements, eligibility, application guidelines, application deadline, how to apply, closing date, and other opportunities links for Nigerians is published here on Schoolinfo.com.ng as well as on the official application portal/website.
Application Instruction:
Don't forget that the Citi's Emerging Markets Analyst Program application is totally free of charge.
Don't send anyone money for this opportunity.
Beware of Fraudsters!!!!
Subscribe to our notification list with your email to receive the Latest Opportunities Update.
Details of Citi's Emerging Markets Analyst Program.
Citi's Europe, Middle East, and Africa regional business is looking for full-time Analysts to join the team in various locations across the region. The EM Analyst Program begins in July with a 4-week training program. Formal training begins with an orientation and induction sessions providing an overview of Citi, followed by classroom training sessions. Analysts have the opportunity to meet representatives from the teams that make up the both banking and operational divisions within Citi. The classroom training program are followed by 4 x 3-month rotations across various functions of Citi.
Requirements
You have completed your university degree or will complete it prior to June 2022
* You have a minimum grade of 2:1, a minimum GPA of 3.0 out of 4.0 or equivalent in any degree discipline
* You are fluent in English
* You have less than 3 years of work experience
* You must have completed one year of National Service (if applicable, please upload your NYSC certificate)
Attach your updated CV, full academic transcript and ID or passport copy.
* Commitment to personal growth and career development, a strong desire to learn, and success in team environments
* Knowledge of the global or domestic business landscape is a plus, but not required
* Strong communication, planning, and organizational skills
* Desire to develop a deep understanding of the financial industry
* Unquestioned commitment to integrity ethical decision-making
Banking Divisions
* Source and create pitch and marketing material, liaising with product partners and the Bankers.
* Maintain regular and frequent dialogue with product partners to assist with relationship maintenance
* Produce and update client plans in conjunction with product partners and bankers.
* Collaborate within the team to manage the portfolio and individual client risk.
* Interact with Citi's network around the region.
* Track market developments across the region and share geopolitical, economic and banking industry trends that may affect the business with a consultative approach.
* Prepare and analyze financials while ensuring actuals and run-rated projections meet the business plans.
Operations
* Develop a good understanding and appreciation of the operations processes. Understand the functions carried out within the subunits of operations.
* Understand workflow, key controls and key risks linked to various products. Accurately evaluate risks as they relate to key business objectives. Assess the effectiveness of key controls.
* Develop an understanding of the impact of regulatory and financial impacts on the organization.
Benefits
During your 4-week training program you will receive an in-depth education on a variety of topics to learn the fundamentals of the analyst role and introduce you to Citi's culture.
Citi is open to your degree background as we will provide you the training you require to excel.
By the end of the program, Analysts will have the opportunity to take advantage of internal mobility opportunities and grown their corporate career.
The program will start in June 2022.
Req ID 80014104
Location Lagos, Nigeria
Job Category BCMA Capital Markets, BCMA Corporate Banking, BCMA Investment Banking, Operations, Treasury and Trade Solutions
For More Information:
Visit the Official Webpage of the Citi's Emerging Markets Analyst Program 2022
However, if you have any feelings regarding the Citi's Emerging Markets Analyst Program, Please kindly drop A COMMENT below and we will respond to it as soon as possible.
BE SOCIAL BY SHARING THIS POST WITH OTHERS!
CONNECT WITH US: Like our Facebook Page, Follow Us On Twitter, AND also Subscribe to Our Feed. Stayed Blessed!
Tags: Citi's Emerging Markets Analyst Program, Citi's Emerging Markets Analyst Program 2022