Calls for Hewlett Packard Enterprise application 2021/2022 | Eligible and Interested applicants should submit their application now before the closing date.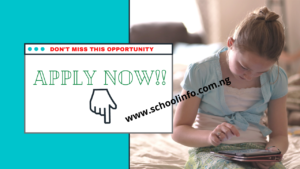 The Hewlett Packard Enterprise Software Engineer Internship for young South Africans application form, requirements, eligibility, application guidelines, application deadline, how to apply, closing date, and other opportunities links for Nigerians is published here on Schoolinfo.com.ng as well as on the official application portal/website.
Application Instruction:
Don't forget that the Hewlett Packard Enterprise application is totally free of charge.
Don't send anyone money for this opportunity.
Beware of Fraudsters!!!!
Subscribe to our notification list with your email to receive the Latest Opportunities Update.
Details of Hewlett Packard Enterprise.
Application Deadline: unspecified
Aruba is redefining the "IT EDGE". Creating new customer experiences by building intelligent spaces and digital workspaces. We are focused on campus, branch, mobility and the IoT to transform business models with the combined power of compute, context, control and secure connectivity.
Aruba User Experience Insight are a Cape Town-based unit of Aruba, whose product is a Wi-Fi performance monitoring sensor. Our sensor was first of its kind in the space and began as a local start-up. In today's era of ever-increasing wireless network coverage and ever-increasing dependency on connectivity, we are providing vital monitoring and troubleshooting capabilities to all manner of companies, hospitals, restaurants, campuses, warehouses, and retail outlets world-wide.
Things to look forward to during your internship: Private mentoring and coaching, launch & learn sessions with the broader company, pair and mob programming, code review sessions, and architecture/infrastructure tutorials.
This role has been designated as 'Edge', which means you will primarily work remotely, outside of an HPE office.
Depending on your role, you'll be working on one or more of the following:
Front-end development of our dashboards: data visualisation work, UI and UX design graphing large quantities of data, optimising performance
Back-end development to support our dashboards: handling big data, real-time data streaming, scaling our systems to handle 10,000+ devices reporting 24/7, API development
Back-end development on device management software: handle device configs, package updates, device logistics
Dev ops work around CI, deployment processes, managing our systems and servers
Device software dev: planning and implementing new ways to test network performance, low-level device security and encryption, device recovery systems, Linux kernel work
Hardware development: firmware development, digital circuit design, RF work, manufacturing and production logistics
Our Engineering Processes We are agile and have a regular release cycle, which focuses on quick iteration and working closely with our partners. There is plenty of opportunity to learn and grow with Aruba UXI.
About You
Bachelor's degree holder with a focus in computer science, IT.
Collaborative, solution-focused and act with a sense of urgency.
Comfortable working in a hybrid (virtual and face-to-face) environment.
Thrive on fresh challenges and continual learning.
Problem solver, a quick study, and hooked on web development
Passionate developer who cares about design, performance, and creating outstanding user experiences.
Exceptional communicator and presentation skills.
Benefits
• A competitive salary and extensive social benefits
• Diverse and dynamic work environment
• Work-life balance and support for career development
• An amazing life inside the element! Want to know more about it?
Then let's stay connected!
For More Information:
Visit the Official Webpage of the Hewlett Packard Enterprise Software Engineer Internship
However, if you have any feelings regarding the Hewlett Packard Enterprise, Please kindly drop A COMMENT below and we will respond to it as soon as possible.
BE SOCIAL BY SHARING THIS POST WITH OTHERS!
CONNECT WITH US: Like our Facebook Page, Follow Us On Twitter, AND also Subscribe to Our Feed. Stayed Blessed!
Tags: Hewlett Packard Enterprise Software Engineer Internship