Calls for NedBank application 2022/2023 | Eligible and Interested applicants should submit their application now before the closing date.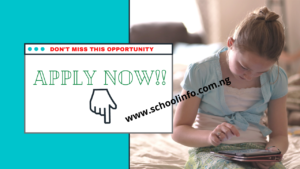 The Nedbank Quants Exploration Programme 2022 for young South African Undergraduate Students application form, requirements, eligibility, application guidelines, application deadline, how to apply, closing date, and other opportunities links for Nigerians is published here on Schoolinfo.com.ng as well as on the official application portal/website.
Application Instruction:
Don't forget that the NedBank application is totally free of charge.
Don't send anyone money for this opportunity.
Beware of Fraudsters!!!!
Subscribe to our notification list with your email to receive the Latest Opportunities Update.
Details of NedBank.
To develop world-class Quantitative Analysts through the Nedbank Quants Graduate Programme. To contribute to the development and maintenance of best practice models and assessment strategies in line with regulations (where applicable) in order to facilitate world-class risk management
Job Responsibilities
Seek opportunities to improve business processes; models and systems by identifying and recommending effective ways to operate and adding value to Nedbank.
Contribute to the Nedbank Quants Training Programme by pro-actively participating in programme committees/structures (E.g. marketing committee, recruitment committee and social committee). This is called 'programme involvement'. The objective of this participation is to enhance their personal and professional development whilst adding value to the Nedbank Quants Training Programme.
Ensure business needs are met by engaging and assisting business through face to face interaction and attendance at forums and committees
Assist the business to address queries by extracting and analysing data.
Ensure continuity and knowledge base through documenting and recording processes and models.
Ensure compliance to policy through data analysis and monitoring.
Establish an understanding of processes by bridging the gap between operational and analytical concepts through communication.
Improve personal capability and stay abreast of developments in the field of expertise by identifying training courses and career progression for self through input and feedback from managers as well as sharing knowledge and industry trends with the team
Contribute to a culture conducive to the achievement of transformation goals by participating in Nedbank Culture building initiatives (e.g. staff surveys etc).
Minimum Experience Level
No experience required
Essential Qualifications – NQF Level
Advanced Diplomas/National 1st Degrees/ Undergraduate Degree

Essential Qualifications – NQF Level
Matric / Grade 12 / National Senior Certificate
Preferred Qualification
Postgraduate degree, Honours or Master's degree.
(with majors in pure mathematics, applied mathematics, statistics, engineering, econometrics, financial engineering, quantitative risk management or similar)
Type of Exposure
Conducting root cause analysis
Analysing situations or data that requires an in-depth evaluation of multiple factors
Developing ways to minimize risks
Influencing stakeholders to obtain buy-in for concepts and ideas
Working with a group to identify alternative solutions to a problem
Interacting with diverse people
Building and maintaining effective relationships with internal and external stakeholders
Interacting with various levels of management
Managing multiple projects
Working within a team
Technical / Professional Knowledge
Business Acumen
Industry trends
Microsoft Office
Principles of project management
Relevant regulatory knowledge
Relevant software and systems knowledge
Risk management process and frameworks
Business writing skills
Quantitative Skills
Governance, Risk and Controls
Behavioural Competencies
Adaptability
Applied Learning
Earning Trust
Communication
Stress Tolerance
Driving for results
Continuous Improvement
Technical/Professional Knowledge and Skills
Decision Making
Managing Work
Quality Orientation
For More Information:
Visit the Official Webpage of the NedBank Quants Exploration Programme 2022
However, if you have any feelings regarding the NedBank, Please kindly drop A COMMENT below and we will respond to it as soon as possible.
BE SOCIAL BY SHARING THIS POST WITH OTHERS!
CONNECT WITH US: Like our Facebook Page, Follow Us On Twitter, AND also Subscribe to Our Feed. Stayed Blessed!