Calls for Russian Government Scholarship application 2022/2023 | Eligible and Interested applicants should submit their application now before the closing date.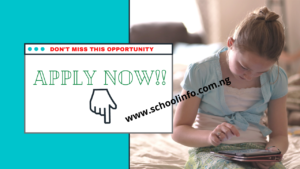 The Open Doors Russian Government Scholarship 2022/2023 for International Students application form, requirements, eligibility, application guidelines, application deadline, how to apply, closing date, and other opportunities links for Nigerians is published here on Schoolinfo.com.ng as well as on the official application portal/website.
Application Instruction:
Don't forget that the Russian Government application is totally free of charge.
Don't send anyone money for this opportunity.
Beware of Fraudsters!!!!
Subscribe to our notification list with your email to receive the Latest Opportunities Update.
Details of Russian Government.
Applications are open for the Russian Government Scholarship 2022/2023. "Global Universities" Association in collaboration with the Ministry of Education and Science of the Russian Federation offers Open Doors Russian Scholarship for International Students. The scholarship is available on the basis of an online competition to pursue a master's or PhD degree.
The competition (fully online) is aimed at prospective applicants to master's and PhD programs and allows winners and runner-ups to study at any Russian university, with tuition fees covered by the state, which implies a 100% discount on tuition + a governmental scholarship at one of leading Russian universities members of 5-100 project, which aims to increase their positions on the global research and education market with 21 Nobel Prize winners lecturers and more than 360,000 students studying in these universities.
Study Subjects include:
Mathematics & Artificial Intelligence
Clinical Medicine & Public Health
Computer & Data Science
Business & Management
Politics & International Relations
Biology & Biotechnology
Neuroscience & Psychology
Physical Sciences
Linguistics & Modern Languages
Chemistry & Materials Science
Economics & Econometrics
Engineering & Technology
Earth Sciences
Education
Scholarship
Winners and runner-ups to study at any Russian university, with tuition fees covered by the state, which implies a 100% discount on tuition + a governmental scholarship.
Eligibility
Open to International Masters and PhD candidates.
Participation is open to all holders of Bachelor's degrees (for the Master's track) or Master's degree (for the Doctoral Track), except for Russian citizens.
English Language Requirements: Participants can take part in either Russian or English language.
Application
The doctoral track includes one additional round which consists of an interview with potential research advisors at the participant's choice. If the interview is successful, the participant chooses a research advisor from among those who gave them a pass.
For more information, visit the Russian Government Scholarship.
However, if you have any feelings regarding the Russian Government, Please kindly drop A COMMENT below and we will respond to it as soon as possible.
BE SOCIAL BY SHARING THIS POST WITH OTHERS!
CONNECT WITH US: Like our Facebook Page, Follow Us On Twitter, AND also Subscribe to Our Feed. Stayed Blessed!
Tags: Calls for Russian Government Scholarship application 2022/2023, Russian Government Scholarship, Russian Government Scholarship Application 2022