Calls for Tandem application 2020/2021 | Eligible and Interested applicants should submit their application now before the closing date.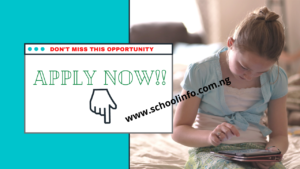 The Tandem Cultural Exchange Programme 2020 for civil society and cultural activists application form, requirements, eligibility, application guidelines, application deadline, how to apply, closing date, and other opportunities links for Nigerians is published here on Schoolinfo.com.ng as well as on the official application portal/website.
Application Instruction:
Don't forget that the Tandem application is totally free of charge.
Don't send anyone money for this opportunity.
Beware of Fraudsters!!!!
Subscribe to our notification list with your email to receive the Latest Opportunities Update.
Details of Tandem.
The Tandem Programme for cultural exchange is looking for 20 civil society and cultural activists from Egypt, Jordan, Lebanon, Morocco, Sudan, Tunisia, and from Libyan initiatives and collectives displaced in these countries.
Tandem is looking for 20 civil society and cultural activists to join the first round of Tandem 360°. Participating organisations will get a chance to connect with changemakers across the region. In the spirit of 'Doing-it-together', the one-year programme offers a space to experiment with multidisciplinary project ideas, ecosystem mapping and inventive approaches to create change through culture.
Tandem 360° is a new addition to the six existing Tandem programmes for cultural exchange. This open call was planned to be published right before the pandemic of the coronavirus has affected us all globally.
This situation has proven more than ever that our systems need to be questioned and changed, also in the cultural sector and among civil society.
Tandem has always been about fostering initiatives creating spaces to allow such questions to be asked, and where possible, worked on and transformed into change to build stronger communities locally in the regions where we work. And more than ever, we do need a 360° perspective.
By focusing on the idea of a 360° perspective on the work and activities of cultural organisations in the selected countries, this programme allows professionals working in culture and civil society from many different disciplines to acquire skills required for ecosystem mapping – i.e. looking at not only who they are, why they do what they do, but also at the tools and resources each organisation has or needs to be able to function – and engaging in long-term partnerships.
The Tandem process provides hands-on possibilities for getting real insights into diverse cultural scenes. Participants gain practical experience by collaborating within rapidly changing fields in their regions
Requirements
– Independent cultural NGOs, non-hierarchical and open-minded public institutions or civil society initiatives which are well rooted in a local community and have an established professional network AND are based in Egypt, Jordan, Lebanon, Morocco, Sudan and Tunisia. also nvite and strongly encourage displaced Libyan organisations based in these countries to apply.
– You should have the (organisational and financial) capacity, ambition and experience to engage in a one-year intensive international programme, as well as be ready to commit to providing sufficient work time of one employee in your organisation.
Tandem offers:
• Mutual 12-day work visits at your Tandem partner organisation
• 4 Tandem network and training meetings with moderated peer-to-peer learning sessions and input by experienced trainers
• Methods and Tools for professional and organisational development
• Ongoing expert advice for the development of the cross-border collaborations
• Start-up funding of EUR 7,500 for a pilot project to develop in collaboration with your Tandem partner
• Being part of a network of more than 400 cultural activists across Europe and its neighboring regions
HOW TO APPLY?
Please apply online, you can fill in the application:
In Arabic, in English or in French.
Application deadline is Monday 29 June 2020 at 23:59 CEST.
Selection of applicants and invitations for the Partner Forum will be announced by early July 2020.
• Read the manifesto/poem of the programme: 360º Frequencies.
• Check our FAQ for more details, including all the dates and times of the online info sessions.
• Contact Hatem (salama@mitost.org) for further inquiries.

TIMELINE
• Online info sessions: May-June 2020
• Application deadline: 29 June 2020
• Selection: early July 2020
• Partner Forum: mid-October 2020
• Placements: November 2020 – September 2021
• Collaboration Design Meeting: end-January 2021
• Ecosystem Base Camp: mid-May 2021
• Reflection Meeting: early-September 2021
For More Information:
Visit the Official Webpage of the Tandem Cultural Exchange Programme
However, if you have any feelings regarding the Tandem, Please kindly drop A COMMENT below and we will respond to it as soon as possible.
What's your take in this post? Please don't keep it to yourself;
BE SOCIAL BY SHARING THIS POST WITH OTHERS!
CONNECT WITH US: Like our Facebook Page, Follow Us On Twitter, AND also Subscribe to Our Feed. Stayed Blessed!
Tags: Tandem Cultural Exchange Programme, Tandem Cultural Exchange Programme 2020/2021